Comfortable new homes
New homes are arranged in clusters of ten, spread across two floors. Shared facilities and generous circulation spaces provide opportunities to meet other residents and form a strong community.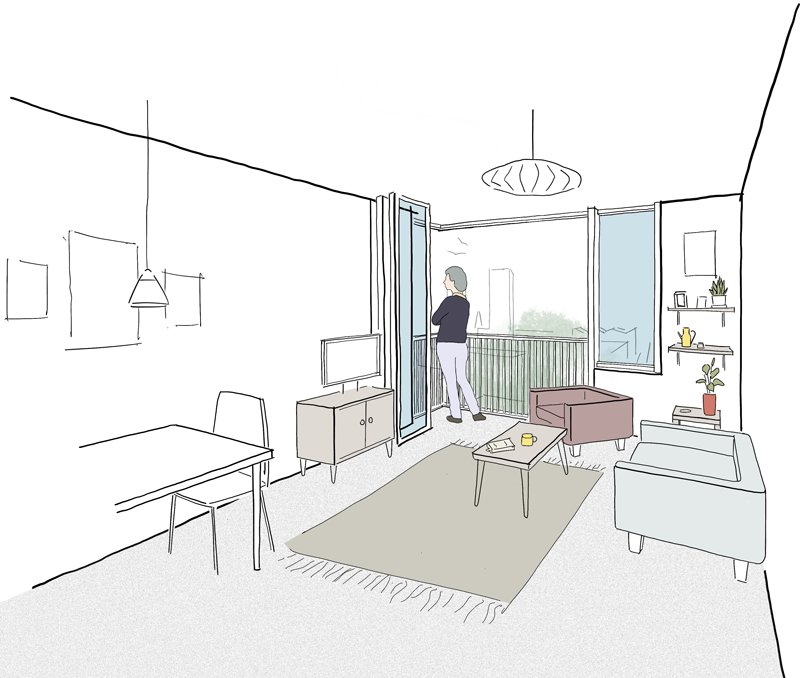 All homes and communal areas of the building will be fully wheelchair accessible.
The floor to ceiling height will be a generous 2.9m (9ft 6in) in the living room, bedroom and kitchen.
Homes will have underfloor heating, which will use excess heat generated by the office building next door.
This will be a sustainable development, with homes built where possible to Passivhaus standards (highly energy efficient). Triple glazed windows, lots of insulation and very airtight construction produce an exceptionally comfortable internal environment.
Building Community
Bright airy corridors will have seating in places where smaller groups of residents can meet for a coffee and a chat.
Floors are connected by double height spaces, and large windows at the end of all the corridors provide good daylight and ventilation
Each cluster shares a small terrace and laundry/drying facilities
Internal windows from individual kitchens into the communal corridor helps residents feel connected to their neighbours. Space is made outside front doors to personalise each entrance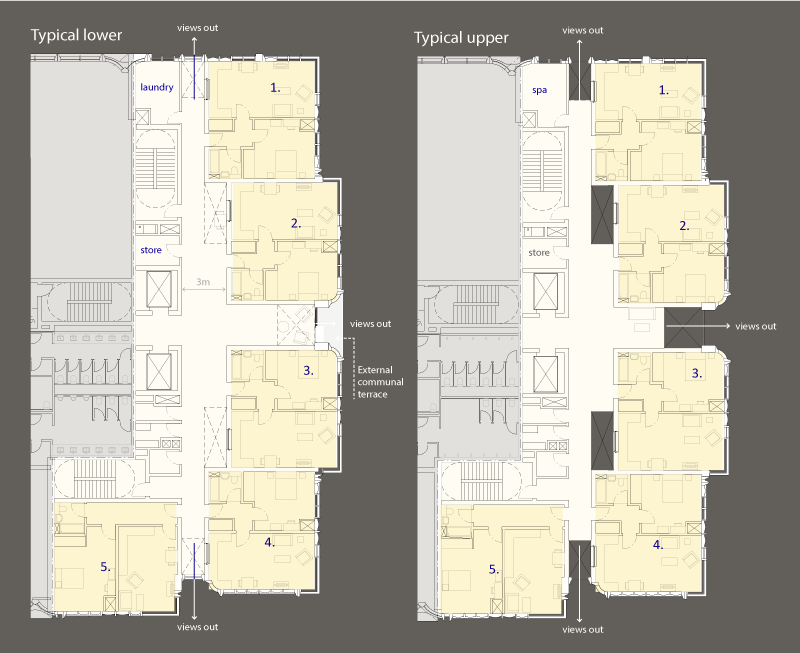 Charity and Community Hub
The building goes beyond simple Almshouses; we will be providing a charitable hub for the residents and the wider community. Community rooms and charity offices are on the lower floors, with a large garden for residents at roof level.